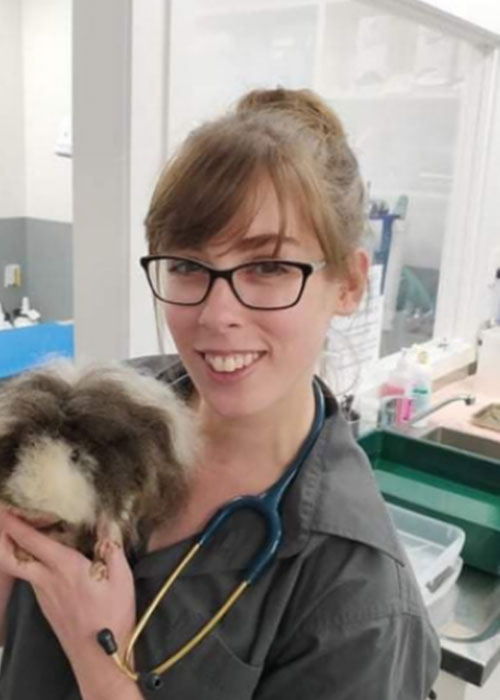 Veterinarian
Dr Olivia Patterson
Dr Olivia graduated with a Bachelor of Veterinary Science (with distinction!) from Massey University in 2019.
Prior to her life as a veterinarian she was a veterinary nurse for 2 years, achieving a Diploma in Veterinary Nursing from Unitec Mt Albert in 2012. She kept up her clinical skills by working as a veterinary nurse while studying her veterinary degree.
Her passion is exotic pets and she services them exclusively at Pet Doctors St Lukes. She is an advanced practitioner in small mammals, reptiles, amphibians (and insects!) having completed her Membership of Unusual Pet Medicine and Surgery in 2023.
In her spare time, she is very dedicated to pole-dancing and trains most days of the week. She is also a bunny-mum to Arlo and Quinn – who remind her every day why she gives her all to the exotic pets of Auckland (and beyond!).
See All Members